Naguna Labs
Dramatically improve joint health
Product Benefits
Supports More Normal Pain Enzyme Production
Fights Body Wide Inflammation and Pain
Reduces Inflammation From Repetitive Stress Injury
Supports Healthy Muscle, Cartilage, and Joint Tissue Health
Improves Cognitive Function and Protects Brain Cells
Helps Reduce the Risk of Stress Bone Fractures
Boosts The Functions of The Live and Detoxification
Supports Cardiovascular Function and Heart Health
Regular price
Sale price
$60.00
Unit price
per
Sale
Sold out
Share
View full details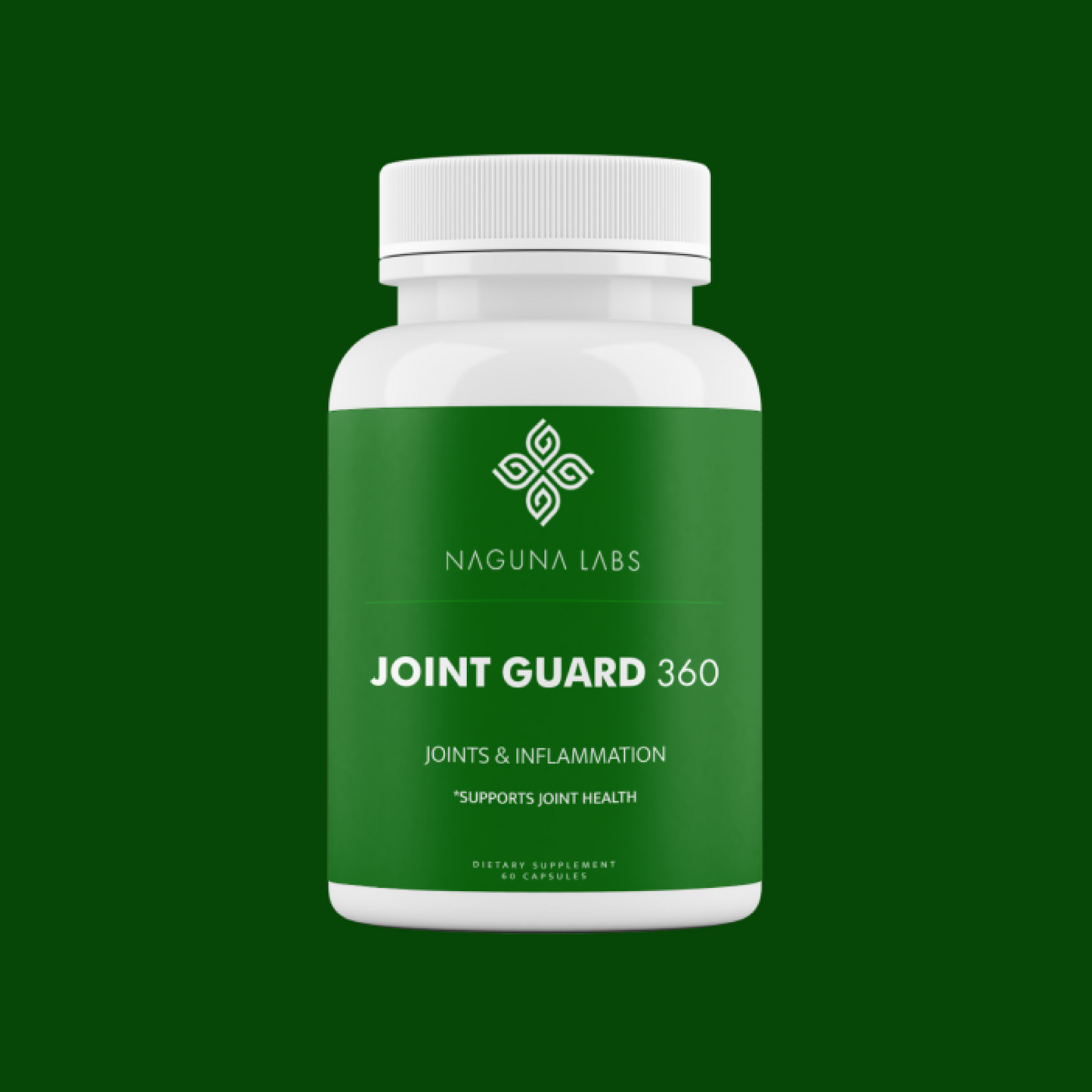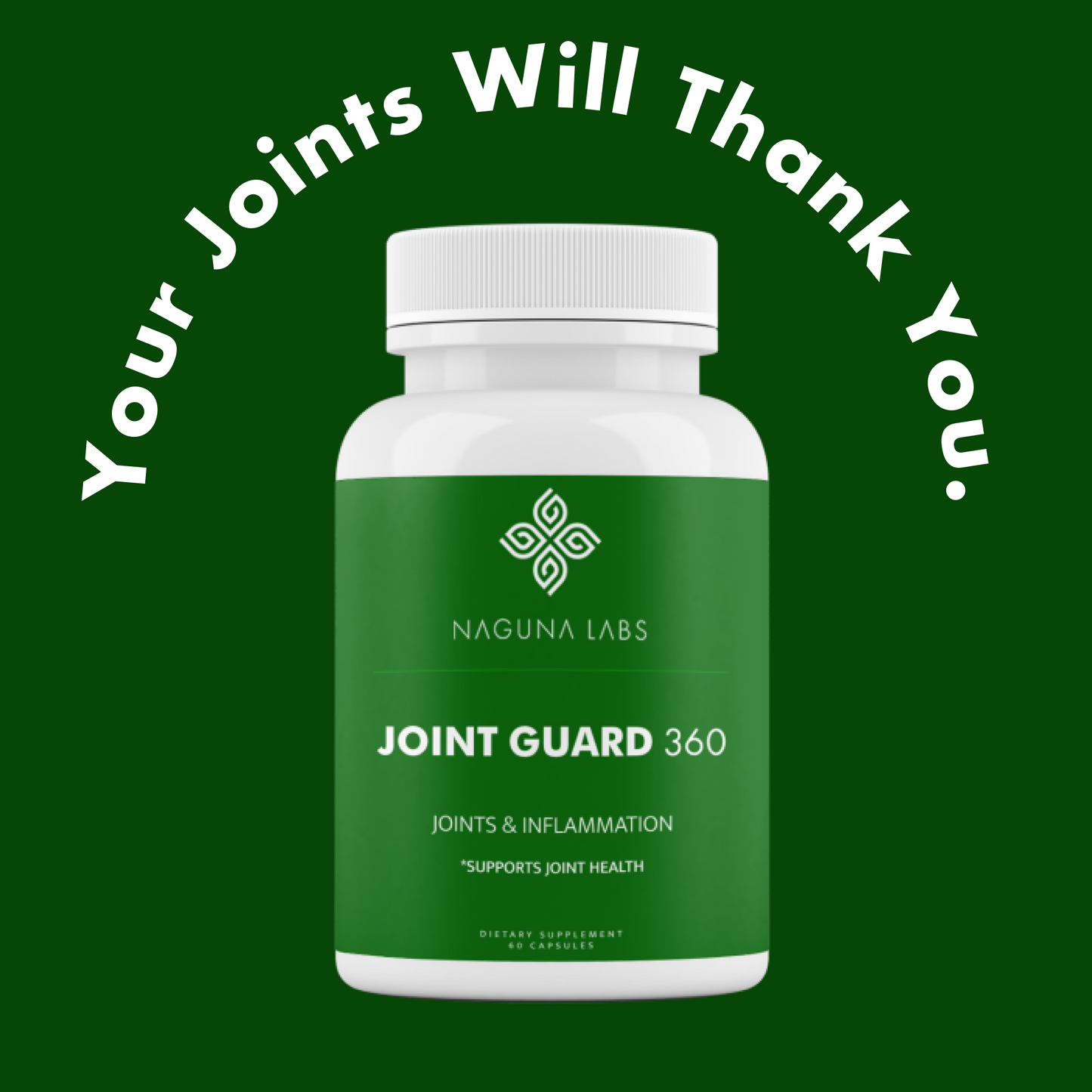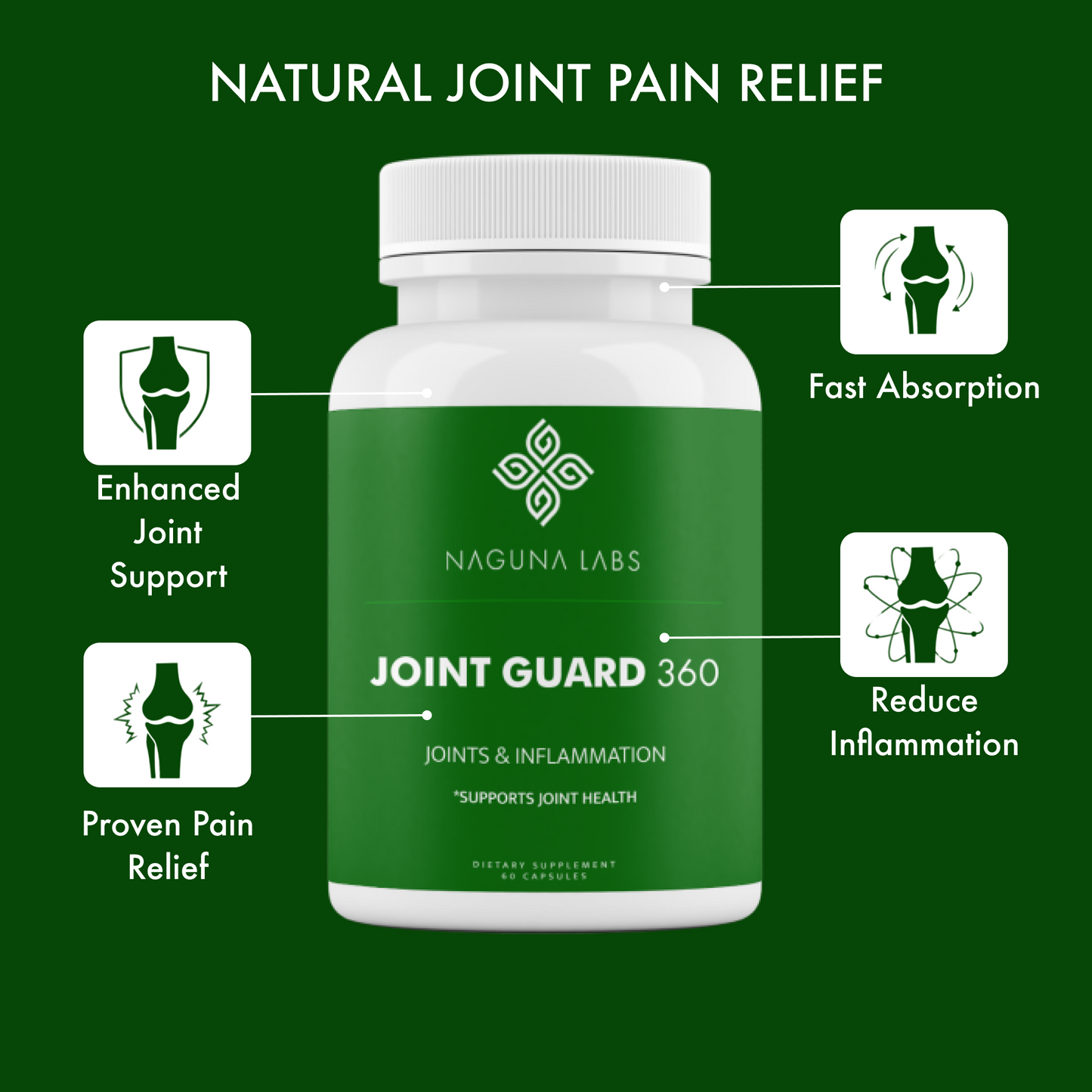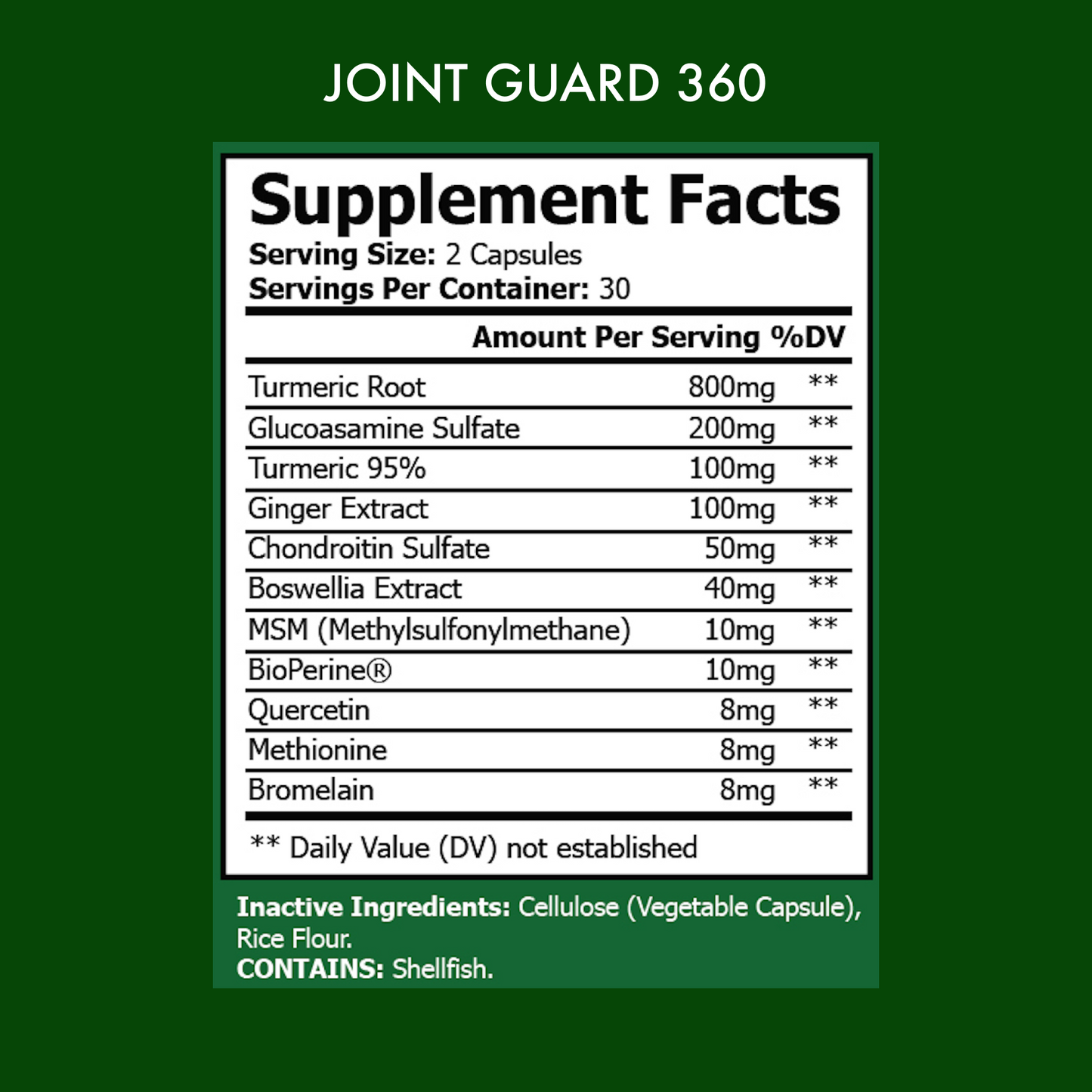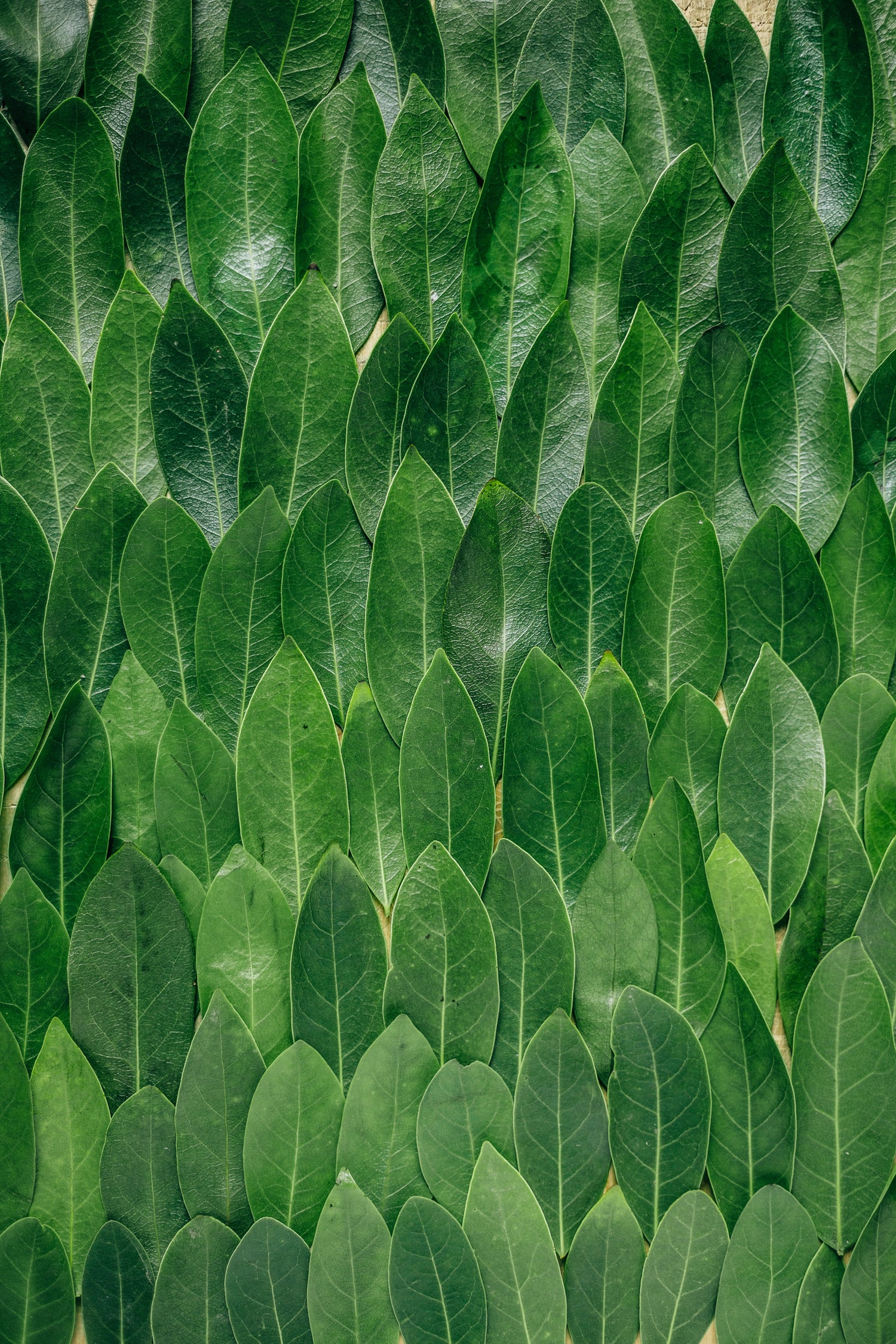 Target Pain At It's Source.
Joint Guard 360 is an all natural
pain-relief formulation, to ensure you enjoy
all the substantial health benefits
without any risk of harmful side effects.
Here's how your pain levels can turn around...
We've selected only the most effective, proven and fast-acting joint and cartilage strengthening ingredients in Joint Guard 360.
Remember when you support your joints, your energy level and emotional level can turnaround.
The Herbal Extracts (Adaptogens) provided in our special pain-relief formula" are quickly absorbed by all the cells of your body right where the healing is needed.
The sources of my special Joint Guard 360 Formula are organically grown, sustainably harvested and are NEVER heat processed, (which kills the potency) unlike other less expensive formulas.
Joint Guard 360 has many incredible health benefits beyond just inflammation and pain relief and helping manage the over production of pain enzymes.
Natural Antioxidants

Discover enhanced joint support. Joint Guard 360 was expertly formatted to nourish your joint cartilage, ensuring smoother, pain-free movement. The potent ingredients in Joint Guard 360 have been clinically proven to strengthen, nourish and protect your entire body from everyday stress and strains.

Naturally Stronger Joints

Discover nature's top joint defenders. Immediate relief and movement, one click away. Joint Guard 360 contains Mother Nature's most beneficial and scientifically proven herbal extracts (adaptogens) that work to scientifically combat chronic inflammation, while it strengthens your entire body.

Enhanced Joint Support

The formula also contains immune-stimulating ingredients and helps rebuild and support healthy cartilage and increase range of movement.

Our breakthrough joint health supplement alleviates joint stress associated with strenuous exercise and physical activity and it may also help improve digestion, mobility, range of motion and maintain joint health.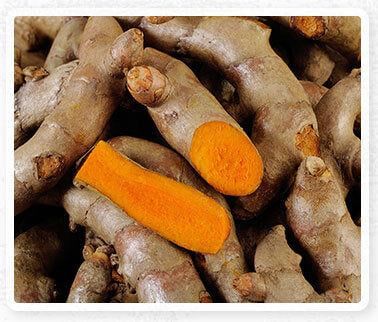 Joint Restorer #1
Turmeric Root: (800 mg) 4 TIMES the clinically tested amount of Turmeric. Numerous Clinical studies show this helps reduce excess cortisol stress response to boost energy levels and promote and promote healthy immune function.
The Formula contains unique herbal extracts that promotes pain enzyme sensitivity in immune cells by helping to transport pain enzymes and limit production by shutting pain enzyme production down after the injury is healed.
We use 800 mg of Turmeric as (Curcuma Longa Root) to promote a healthy inflammatory response.
Turmeric 95%: (100 mg) to boost absorption. And we've added 100 mg. of 95% Turmeric Curcuminoids per capsule of the right kind of Turmeric Curcuminoids to ensure proper absorption of the Turmeric because — it works!
That's why with Turmeric and Turmeric Curcuminoids, the dose is extremely important.
Other supplements may give you 200 or 300 mg. of Turmeric per capsule, but with my perfect blend of Turmeric plus Curcumin you're getting 800 mg — 4 TIMES the full research dose.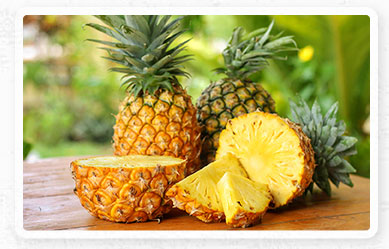 Joint Restorer #2
Bromelain (8 mg) – promoting joint comfort, cardiovascular health, and healthy digestion. Bromelain Supports a healthy inflammatory response to reduce the production of 5-LOX, COX-1 and COX-2 pain enzymes.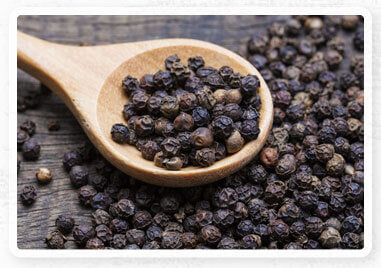 Joint Restorer #3
BioPerine® (10 mg) – increases bioavailability of all the ingredients by a whopping 2,000%.
By adding 10 mg of BioPerine® (piperine with curcumin) we significantly boosted the absorption.
BioPerine amplifies the effects of Turmeric and Turmeric Curcuminoids by 2000% to deliver the strongest available formula for noticeable inflammation and pain relief.
BioPerine allows for significantly better transport of the Turmeric and Curcuminoids nutrients into muscle, bone, cartilage and joint cells to speed healing and repair.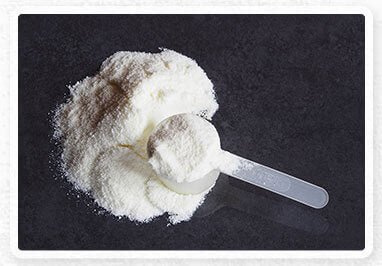 Joint Restorer #4
Glucosamine (200 mg) – to improve repair and regeneration of cartilage right where the pain begins.
Glucosamine has immune-stimulating properties to repair and support healthy cartilage.
Glucosamine works helps alleviate joint stress from strenuous exercise and physical activity as it aids mobility, range of motion and joint health.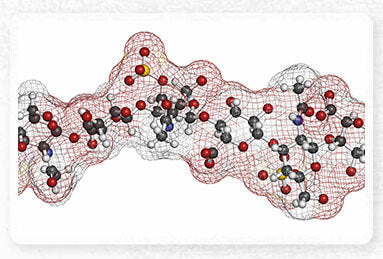 Joint Restorer #5
Chondroitin Sulfate (50 mg) – is a building block of cartilage that supports joint strength.
Chondroitin Sulfate by helping to resist compression in the joint and attracts fluid to your joints to support cushioning and lubrication.
Joint Restorer #6
Ginger Extract (100 mg) – is a powerful anti-oxidant and anti-inflammatory herbal extract.
Ginger Root Extract works in to help reduce pain, stiffness and swelling to relieve back, neck, knee, ankle, wrist and hand pain that lasts.
Joint Restorer #7
Boswellia Extract (40 mg) – delivers powerful relief from achy joints, hips and knees.
Boswellia Extract is an strong anti-inflammatory herbal extract and helps to reduce pain from chronic inflammation such as joint pain, muscle pain, and nerve pain.
Joint Restorer #8
MSM, Methylsulfonylmethane (10 mg) – is important in the formation of collagen in joints.
Collagen supports the main structure of cartilage inside the joint and helps to maintain overall strength and resilience to prevent damage from repetitive stress injury.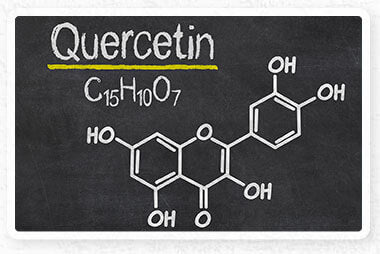 Joint Restorer #9
Quercetin (8 mg) – helps stabilize cells that release histamine in the body to block pain.
Quercetin helps to block the manufacture and release of inflammation-causing substances which lead to pain, swelling and heat in joints, muscles and bones.
Joint Restorer #10
Methionine (8 mg) – is an amino acid that works with the liver to support toxin removal.
Methionine helps metabolize food for energy, tissue building, and activating enzymes and helps repairs damaged cells and tissues.
We Have Proudly Helped Thousands of Happy Customers Get Back On Their Feet.
Joint guard 360

I started using this about 2 years ago after 3 months I had hardly any pain

Joint support

I am depending partly upon it to help me stay mobile throughout my retirement years.

Joint Guard 360

It is a miracle supplement. I'm 68 and had difficulty going up the stairs, and several other things. I have arthritis in my thumbs I work with my hands. I feel no more pain. It is awesome. Thank you so much.

Knee joints

I have been taking Joint Guard 360 for almost a year know and my knees are pain free.

Joint Guard 360

All I can say it has been a miracle for my joints. I have no arthritis pain, no joint pain . Helped my cholesterol levels, sugar levels. I love love love this product. I am 68. It gives me energy. Thank you

Joint Repair is amazing!

I have been taking the product for a few months and was able to eliminate one of my medications. My rheumatoid symptoms are gone. I love this product and will keep purchasing it.
Frequently Asked Questions:
How many bottles should I order?

The average order for new customers is 3 bottles and that's what we recommend to start. However, because we have many repeat customers, we offer the 6 bottle package so you can take advantage of our best pricing.


Will I be billed automatically?

Your order will be processed as a one-time charge. When you're ready to re-order, you can come back to this page to re-order.
How should I take this supplement?

As a dietary supplement take one (1) veggie capsule twice a day. For best results take 20-30 min before a meal with an 8oz. glass of water or as directed by your healthcare professional.


Is my order secure?

We implement variety of security measures to maintain the safety of your personal information.

When you place an order or access your personal information, everything goes through a secure server. All of your personal information, including credit card number, name, and address, is transmitted via Secure Socket Layer (SSL) 256 Bit technology – the industry standard for secure online transactions.